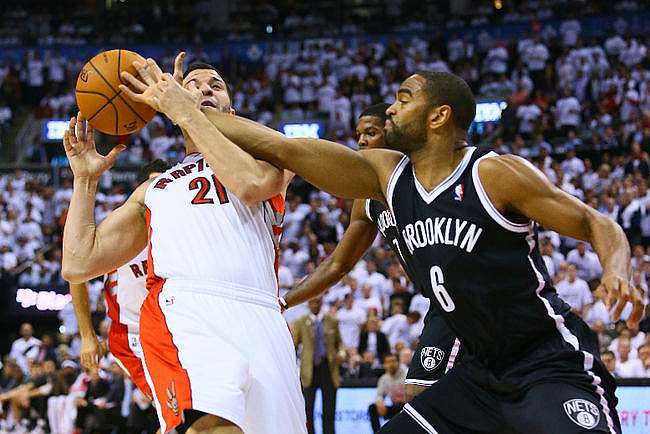 Raptors Beats Brooklyn Nets to Tie Series 1 – 1
Greivis Vasquez takes former teammate Alan Anderson of the Brooklyn Nets during Game 2 of the Eastern Conference playoffs.
Toronto came to a standstill on Tuesday night as their Raptors put a smack down on the Brooklyn Nets – 100-95 – to put their playoff series at one win apiece. Raptors superfan and home town rap God, Drake was courtside for the win.