The 2012 Coachella music festival rapped up three days of music and partying, in a Southern California Desert – sweet. Rihanna was actually an audience member through Canadian artist the Weekend's (Abel Tesfaye) set. Later Rihanna took to the stage to rock out on some of her latest hits, her friend, Katy Perry was her famous fan.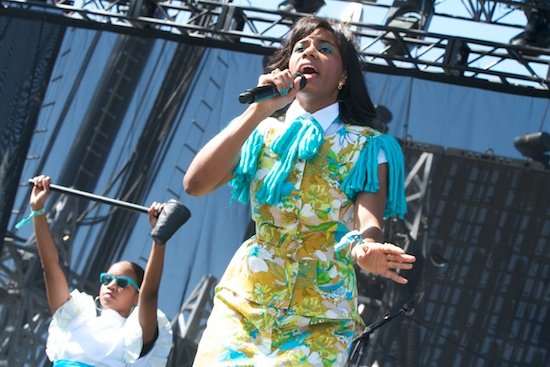 Rihanna's friend, rapper Santigold hit the main stage with her colorful backup singers. At one point Santigold invited one of her youngest fans onstage, a young girl about ten years old.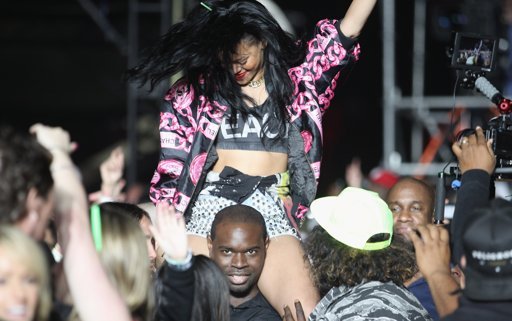 Noelle Scaggs was up next with her band, Fitz & The Tantrums, they belted out there Motown inspired jams while fans went crazy in the searing desert heat under the California midday sun. Fitz & The Tantrums was a Coachella fan favourite the band isn't a household name yet, that may change soon.