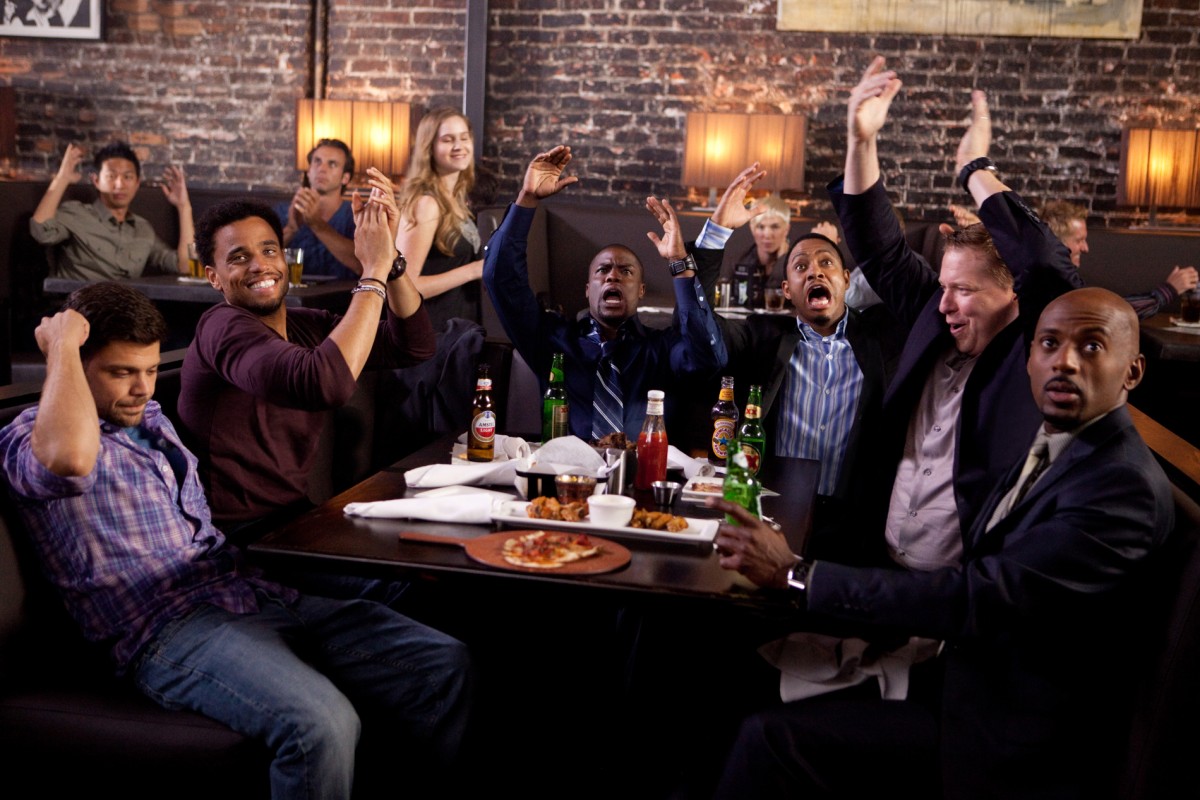 The film was a very bright spot for the female skewed genre, in an otherwise terrible year for such films.
A lot of other traditional Romantic comedies failed miserably at the boxoffice. Even those with far more recognized casts than Think like a man's.
Starpower alone won't sell films anymore, ask Tom Cruise
Films like, What to Expect When You're Expecting ($41.2 million), The Five-Year Engagement ($28.7 million), and Playing for Keeps ($12.7 million) – all flops. Bradley Cooper's, Silver Linings Playbook maybe the critics' choice, but it's not the people's.
Think like a man's final take is all the more astounding considering the movie's paltry marketing. Little to no commercials on TV or in print and scant mentions on popular entertainment shows.
The cast themselves did a lot of the footwork when it came to promoting the film. Guerilla marketing best describes the film's promotion.
Watch this youtube clip of the stars at local cinema
Michael Ealy and Meagan Good showed up to the film's screening at a few local cinemas. Steve Harvey hit the talk show circuit too, though his book, of the same name had already penetrated the public's consciousness.
Many in the mass media where taken aback by the movie's humongous first week's take – a whopping $33,000,000 US. There are big time movie moguls who'd give their first born for numbers like those.
The film's small $12 million budget was recouped three times over on opening weekend alone. And since Sony / Screen Gems –  the film's distributor – spent nothing on marketing, every penny past the initial investment was profit.
The film's creators and casts used social media to full effect too, getting the word out online – early. Big star's like Will Smith or Tom Cruise probably couldn't be troubled with these extra efforts.