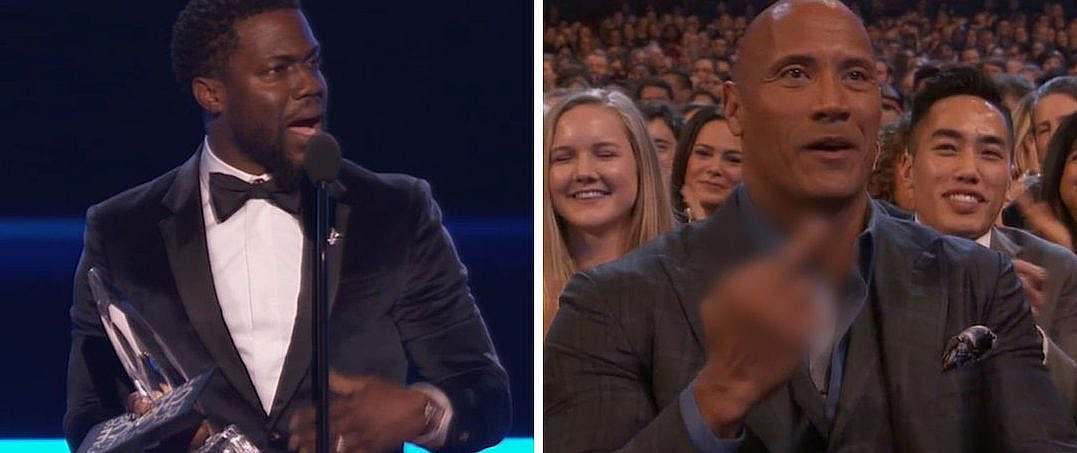 Did the Rock Just Give Kevin Hart the Finger on Live Televison?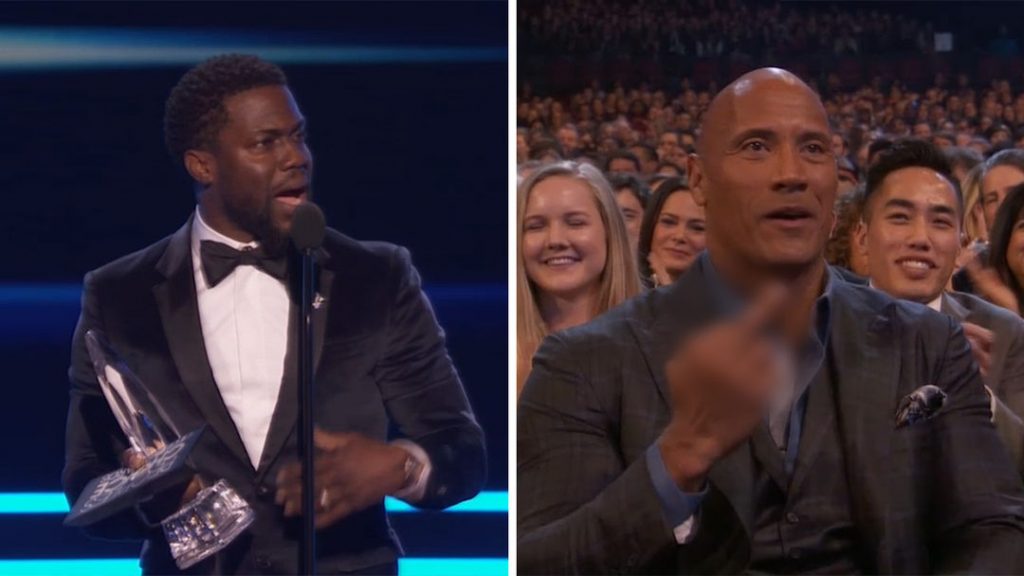 Kevin Hart won an award at the People's choice telecast and he thanked all his co-stars 'except The Rock' for Best Comedic Actor – for the second time.
The Rock, with big smile on his face, responded to the joke by flipping Kevin the middle finger. They both starred in the hit summer blockbuster Central Intelligence.
https://www.youtube.com/watch?v=ZpK8862PJmU