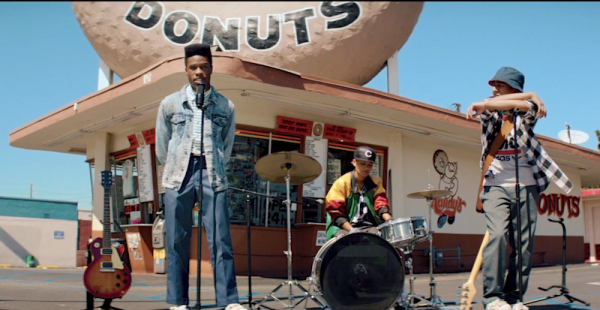 These are the ten highest grossing films released in 2015 thus far – with a significant black presence behind or in front the cameras. With the summer movie season coming to a close there aren't many more mega blockbusters on tap.
Movies being released nowadays are far less homogenized as in 90's or 80's. Back then a film could be classified as a black movie just on face value.
Today's film casts are visibly more diverse in front and behind the scenes. Here then is a list of the most profitable thus far..
#1 Furious 7 $351,032,910 (Universal Studios)
The latest entry in the storied Fast and the Furious franchise is also the highest grossing one ever. This film reunited the franchise's regulars including Vin Diesel, Tyreese, Ludacris (Chris Bridges), The Rock (Dwayne Johnson) and the late Paul Walker.
#2 Home (2015) $176,876,973  (Dreamworks and Fox Studios) 
Pop mega star and Barbadian beauty Rihanna leveraged her worldwide stardom and fame in this, only her second outing as a movie headliner. The movie is also among the highest earning animated flicks of the past 5 years.
#3 San Andreas $152,351,745 (Warner Bros studios)
Dwayne "the rock" Johnson has had an amazing run of boxoffice hits within the past 3 years with franchise movies and original material like San Andreas.
#4 Kingsman: The Secret Service $128,261,724 (Fox Studios) and Avengers: Age of Ultron $456,942,727 (Disney studios)
Samuel L. Jackson, the hardest working man in the movies is not coincidentally also the highest grossing film actor of all time. Kingsman is Sam Jackson's only true entry on this list because he is arguably the most recognized face from this film.
Avengers: Age of Ultron is actually Jackson's highest grossing film of 2015, t was more an ensemble piece where he wasn't the primary focus.
#5 Get Hard $90,411,453 (Warner Bros studios)
Kevin Hart is the biggest comedian in the world. Thus far this controversial comedic film is one of the highest grossing this year.
#6 The Wedding Ringer $64,460,211 (Screen Gems studio)
Kevin Hart again lead an ensemble comedy. This film gives Hart a more diverse movie audience.
#7 Focus (2015) $53,862,963 (Warner Bros)
Focus is Will Smith's true return to the movies after a long hiatus even so the film was only a modest hit in North America grossing $53 million. Internationally Will's fans made it a bigger hit pulling in an additional $100 million
#8 Southpaw $34,105,568 (Weinstein Company)
This gritty boxing drama stars Curtis "50 Cent" Jackson, Jake Gyllenhaal and Forest Whitaker. The movie is directed by Training Day's Antoine Fuqua.
#9 Black or White $21,571,189 (Relations Studio)
Starring Kevin Costner, Octavia Spencer, Jennifer Ehle and Anthony Mackie this modest film managed to make a small profit but should find a bigger audience on Netflix or cable reruns.
#10 Dope $16,588,461 (Open Road Films)
Audiences slept on one of the year's best films in Dope. It scored extremely high on IMdb, Meta critic and rotten tomatoes.
Dope starred the stunningly gorgeous Zoe Kravitz, rapper Asap Rocky, Extant's Kiersey Clemons, Chanel Iman and relelative new comer Shameik Moore.