Red Tails blazed up the North American boxoffice this weekend. A huge win for black cinema and for its producer, film pioneer, George Lucas.
It's hard to believe that after proven boxoffice hits such as Waiting to exhale or the Tyler Perry films, Hollywood studios didn't want to touch Red Tails. The movie has been lingering in development limbo for nearly two and a half decades.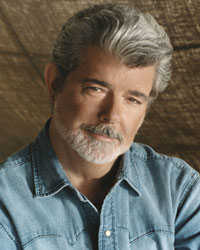 Lucas has expressed – in many interviews – the difficulty he's faced trying to bring the story of the legendary Tuskegee Airmen to the big screen. Hollywood's main hang-up has been Lucas' insistence that the main cast be all black.
It wasn't until the prolific film maker provided most of the money for the film himself – a major risk, that so far has paid off. The film's received mainly negative reviews from the critics, audiences though have been extremely enthusiastic about the movie (Red Tails received a very impressive A+ from cinemascore).