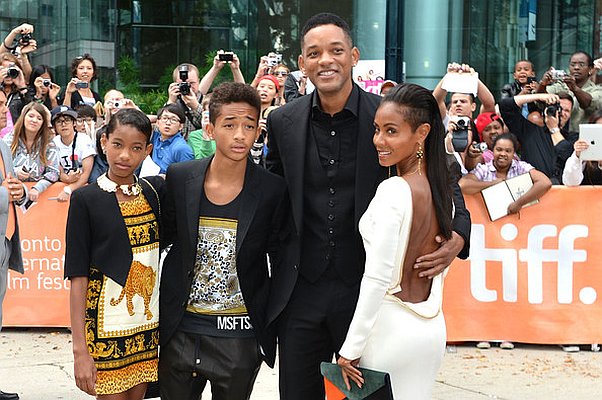 Jaden Smith may one day overtake his father to become the world's biggest movie star. Already his first three films have grossed a combined $902 million worldwide.
This summer the young movie star will hit the theatres with his famous father in the blockbuster, After Earth. Jaden's got a head start on his dad; Will Smith's first movie's were actually hit and miss – until he starred in Independence Day and Bad Boys with Martin Lawrence.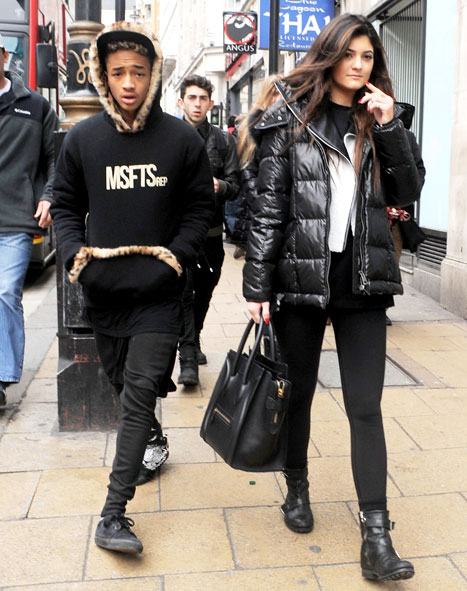 The Hollywood superstar keeps a tight leash on his son, so when Jaden goes on a dinner date with a Kardashian (Kylie Jenner) – dad's right behind. The Smith's are Hollywood dynasty at this point, Jada Pinckett boxoffice take is not as boffo as her husband though.
Jaden is coming into the public eye more recently,  no doubt Will's guidance is at work. He's been photographed frequently with his best friend Justin Bieber.
Watch After Earth trailer