Do you remember the bar scene in Will Smith's 2005 mega blockbuster film, Hitch? In the scene, Will Smith's character (Alex Hitch) uses some slick lines on a beautiful woman surrounded by a pack of dudes?
Of course Hitch gets her attention, but we never see that girl throughout the rest of the movie. You may have left the cinema, asking yourself, 'who was that girl'?
Her name was not in the opening credits and you still couldn't pinpoint her character's name at the end either. Well, let your minds rest, for that mysterious beauty was none other than, Paula Patton – in her first movie role by the way.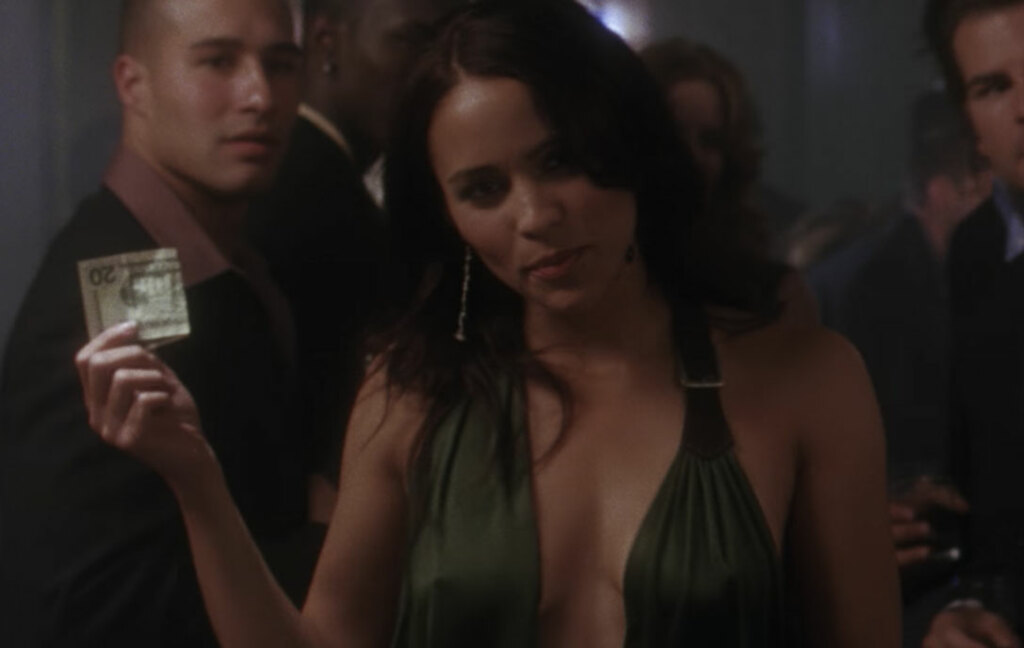 At first sight of course anyone looking at the Paula Patton will be awestruck by her 20,000 watt beauty, her heartbeat skipping smile and suggestive eyes … but I digress. There's a whole lot more to her.
Paula's mother, Mrs. Joyce Patton was a school teacher and her father, Charles Patton was a lawyer, thus with such in-home role models a higher education was a must. Not many of Hollywood's leading ladies can say they are UC Berkeley alumni and graduated magna cum laude from the USC Film School.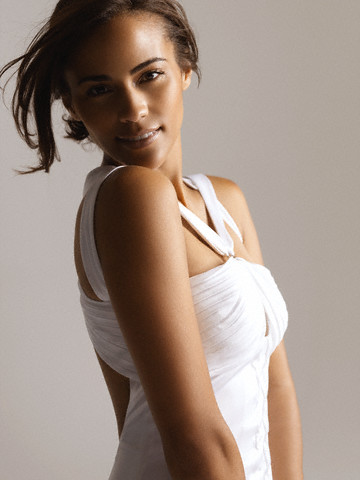 One of the most interesting aspects of Paula's journey to acting glory was the fact that there weren't any immediate family members who could have served as influence. Paula definitely got the acting bug at an early age.
Living close to the 20th Century Fox lots, for sure was a major source of inspiration for an already creative child. She's said, as a child, to cultivate her creative proclivities, she'd pretend to inhabit different personas.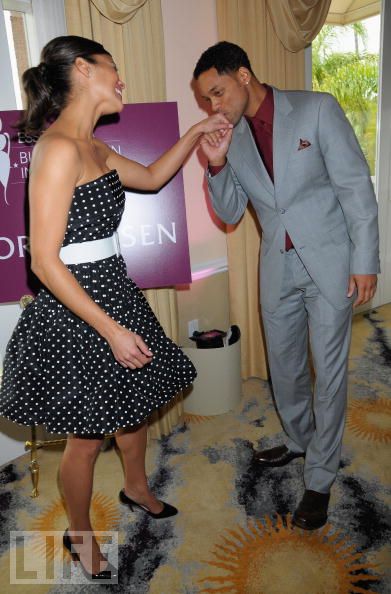 Most actors may struggle for years before getting attention from the Hollywood machine, Paula's racked up quite an impressive resume already. So far she's had at least 12 movie roles to her credit and some television, no easy feat in only 5 years.
Paula's a busy woman and added to steady stream of work there's her family life as a wife to RnB heavy weight, Robin Thicke (whom she's been married to for 5 years), added to that, the couple welcomed their first child, Julian Fuego Thicke, on Tuesday, April 6, 2010.
It's been said, an actor that's not working on a film, is an unemployed person. It's for this very reason many of Hollywood's top names sometimes jump into television work – Lawrence Fishbourne, LL Cool J. etc. – for the steady income. Recently Paula had been casted to replace Sharon Stone in Law and Order: SVU, after previously appearing in a single episode, but has since backed out the project.
Paula's exit was a major loss for the Law and Order franchise, but great coupe for another money making Hollywood property, this of course is Tom Cruises' Mission Impossible 4. The Mission Impossible franchise is in need of new energy, Paula will bring that and more to the table.
Movie trailer for Precious
Some actors also gravitate to television for the stability that it provides especially on a series like the Law and Order but by passing on that project, Paula's signaling to the world she's not gonna sit her laurels.
In fact to the contrary, in 2011 Paula's got two major releases hittin the cineplexes, there's Jumping the Broom with a stellar cast that includes, Angela Basset, Laz Alonzo, Meagan Goode and Lorreta Devine. Then there will be the aforementioned Blockbuster Mission: Impossible – Ghost Protocol with Tom Cruise, Ving Rhames and Jeremy Renner.
Jumping the broom opening May, 6, 2011
A face like Paula Patton's is a blessing and curse in Hollywood, type casting is always a danger, thankfully so far she's avoided this issue. Her fellow castmate in Jumping the Broom, Angela basset is a very accomplished actress whom the major awards seem to elude, here's hoping history doesn't repeat itself.
Every actor knows unemployment looms large in their near future, so when the time come to shine, 'glow they must' – pardon the Yoda inspired colloquy.
Paula Patton's proven she'll go anywhere the script calls for like a sympathetic lesbian teacher in the powerful and haunting, Precious (Base on Novell by Safire). Her work's not gone unrecognized, she's won an Image award along with many other nominations for her acting.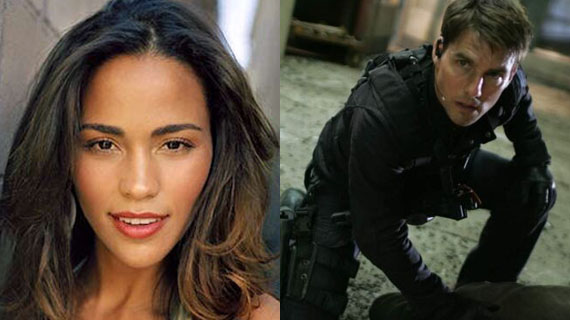 Paula's casted in Mission Impossible 4
As leading lady and a supporting actress she's worked with the who's who of Hollywood leading men in the movies. Starting in 2005, with of course arguably, the biggest star on the planet right now Will Smith, Denzil Washington, Keifer Sutherland and Tom Cruise amongst others.
Most actresses of her stature will take years to get to her point in her career, but one gets the impression Mrs. Patton Thicke, is gonna climb further. So from her humble start as a documentary creator, Paula Patton will show the rest of us how to follow our long held dreams.