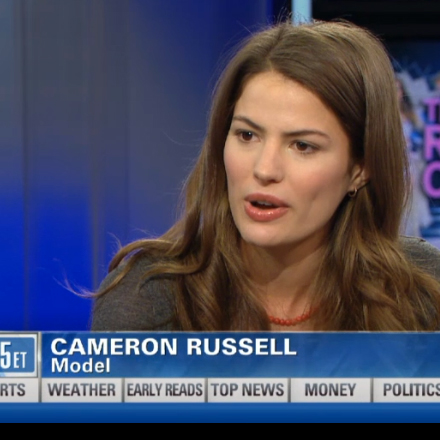 Cameran Russell is a model. She poses for some of the top beauty magazines across the world and is quiet successful at it.
Watch Cameron Russell's TEDx 10 min speech
She is now gaining wide fame from a different venue, that of the TEDx conferences. Ms Russell had given a speech to the conference about beauty, specifically on its marketing for mass consumption.
She slams the European template of beauty that's pushed down the mass media pipes. Even though ironically, as she states, it's from these false images she earns a living.
What's even more remarkable about her speech is this idealized version of beauty is hard for her to strive on a daily basis. She sees images of herself on the covers as lies that should be rejected.
Since her speech at TEDx, Cameran has appeared on CNN's Soledad in the morning where she further explored perceptions of beauty. Her talks should be recommended viewing for anyone striving for those unrealistic images on todays magazines.