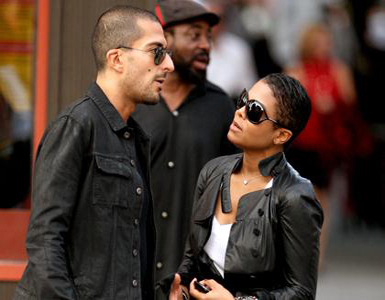 Personal net worth: $250-$300 million
Marital status: Married
Profession: Singer
Ok so we're not too sure if Janet's really a billionaire yet, this article as of now is just speculative. Many sources estimate the singer's wealth anywhere between $250 to $300 million – this much we know.
However since Janet's most recent marriage to billionaire business man Wissam Al Mana, whose net worth is estimated between $3.0 to $4.0 billion, people have been speculating. It isn't known whether or not if she signed some kind if prenuptial agreement before the marriage. Ms Jackson is terribly secretive as everyone knows.
There could be marriage laws in the country where the secret union took place that may supersede any pre-nup. At Janet's current earning potential on tours and albums, she would need many years to be become a billionaire – on her own.
Her late brothers estate's not gonna push Janet above the billion mark either since most of his fortune went to his kids.
Most female billionaires alive today have either married into their fortunes or inherited it.
Janet may or may not be a billionaire just yet but the rock with you legendary singer is taking the right direction. I wouldn't be writing this post if she'd gotten married to Jermaine Dupre, for example – especially since his recent money and tax burdens.