There aren't many sure bets in the business of movies, one of a few actors that comes closest, is Denzel Washington. Hiring him on a film will bring international notoriety and almost certainly critical praises when a film's released in theatres.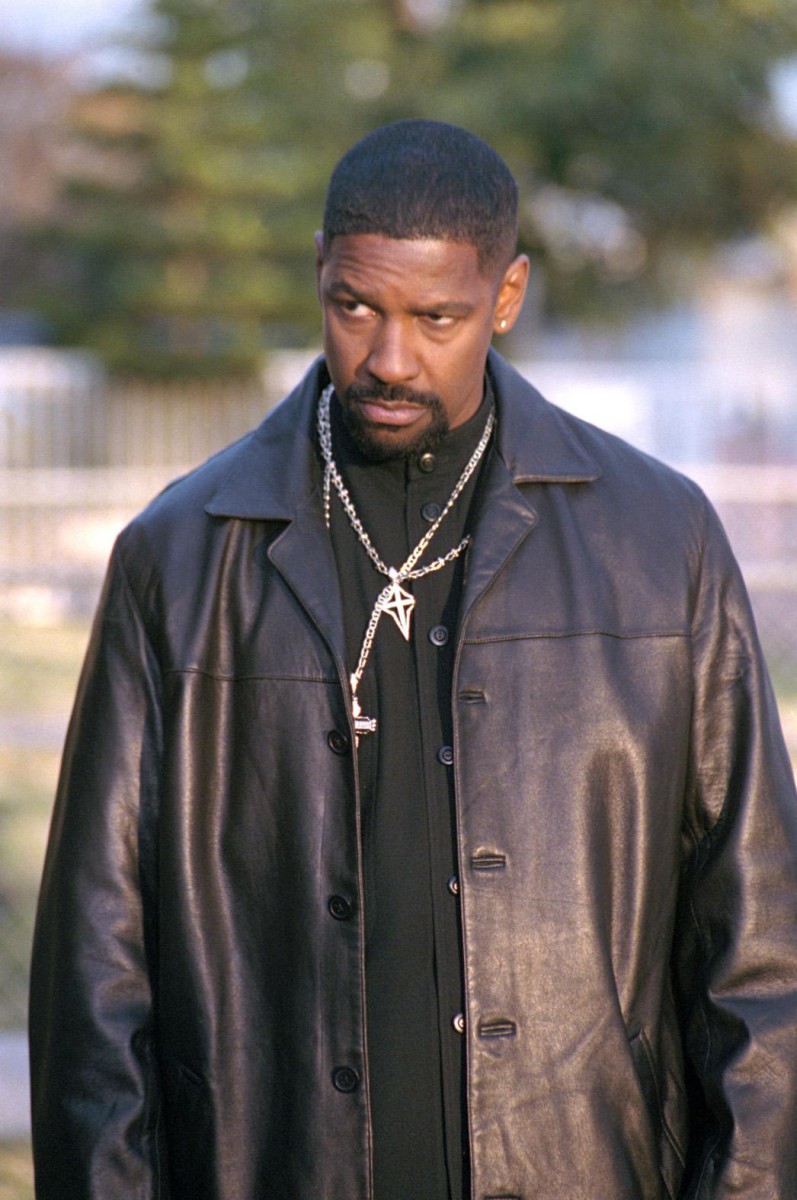 In Tom Hank's Oscar acceptance speech for the film, Philadelphia– in which Denzel played a homophobic lawyer – he praised his costar and said he'd "steal" from him the rest of his career (jokingly). Denzel has won a best supporting Oscar for Gloryand in 2001 a best actor Oscar award for Training Day.
Many actors now depend on sequels to their previous hit movies or the always reliable comic book staple, for big bucks at the boxoffice.  Most of Hollywood's so-called Alist actors, such as Tom Cruise, Will Smith, even recently back from oblivion Sylvester Stallone, have all been benefitted from these trends.
Denzel has stayed away from the tried and true in his career – a recipe for career suicide in Hollywood – choosing instead to tackle non-stereotypical lead male characters, who are often complex and sometimes flawed. Surprisingly, taking the road less traveled in the movies has paid off quiet handsomely for the formerly, People Magazine's sexiest man alive.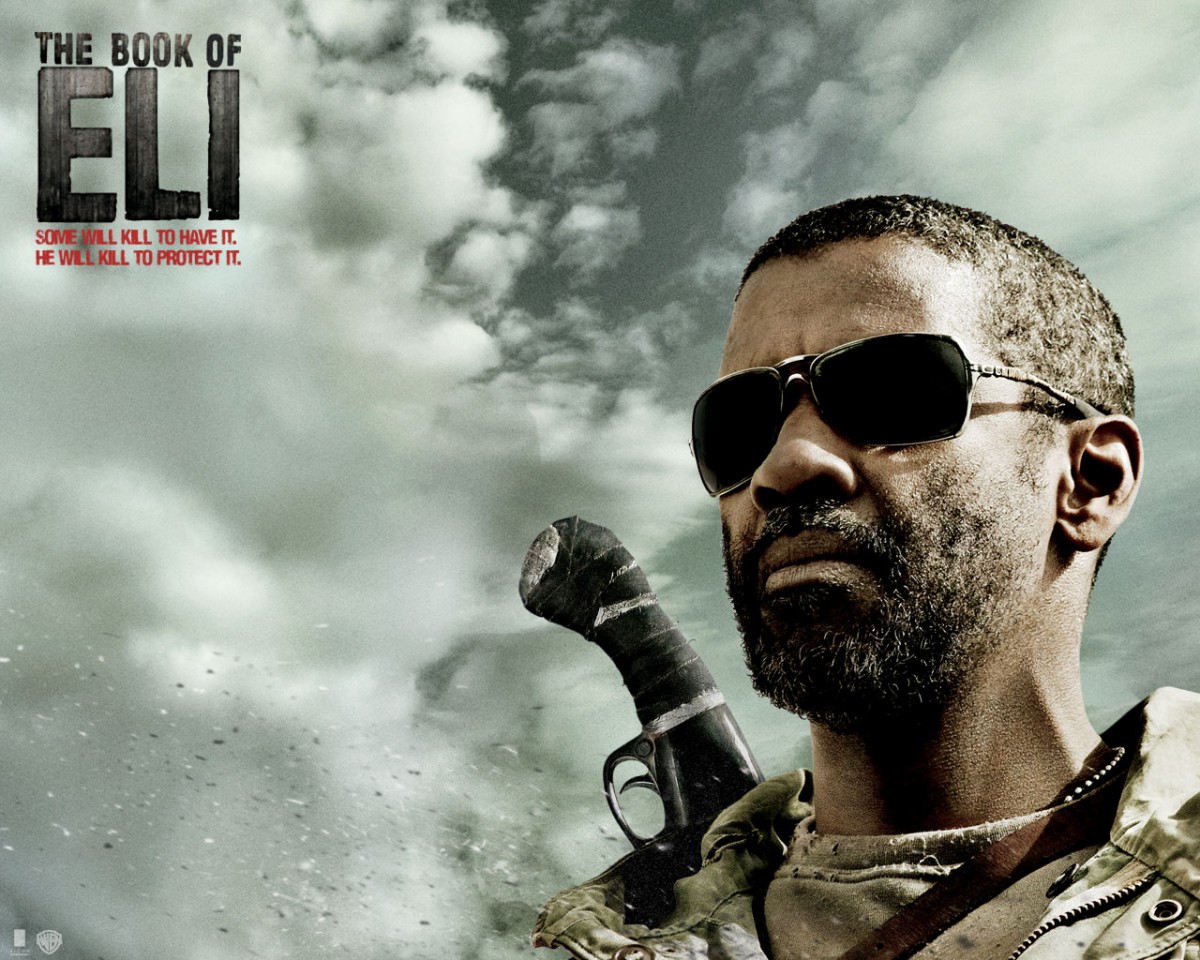 Denzel Washington is definitely one of Hollywood's most consistent earners at the boxoffice; even though he doesn't garner the same numbers as say, Matt Damon in the Bourne series or Johnny Depp's blockbuster numbers for The Pirates of the Caribbean franchise. The truth is, when Matt Damon doesn't appear in a Bourne film, his boxoffice numbers tend to be poor: the same should be said of newer stars like Shia Lebouf who hasn't proven themselves, independent of the mega franchise films.
Take a look at Denzel's numbers and stats at the trusted boxoffice tracking website Boxofficemojo.com. Most glaring, is as a leading man for any of his films dating back to 1995's Courage Under Fire, he hasn't created any flops. Sure, his resume doesn't boast the mega numbers of say a Will Smith, Tom Cruise or Eddy Murphy but consistent ROI is what's important.
Data courtesy of Boxofficemojo.com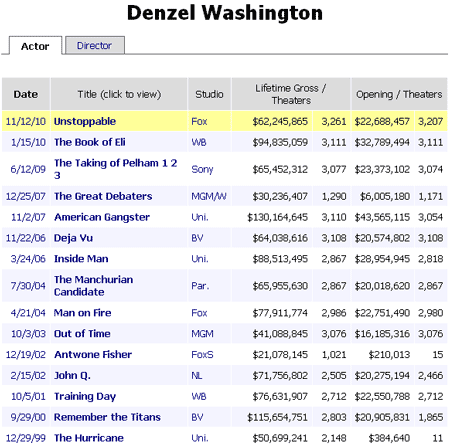 The 2009 summer thriller with John Travolta,The Taking of Pelham 1 2 3, didn't recoup its $100M production cost at the North American boxoffice; internationally, the movie made a healthy profit. Then there is the home entertainment market that adds another source of income, so if a movie doesn't live up to expectations in the cinemas, a second chance awaits.
Denzel is now proving once more why he is the movie investor's safest bet yet again, with his latest critically acclaimed film, Unstoppable, now in theatres. Like some of his previous efforts this one's started in upper $20 million range of the boxoffice  and so far is showing steady staying power.
Unstoppable movie trailer
'If aint broken, don't fix it', this axiom is Denzel's mantra and so far this has brought him boxoffice and critical success. His work schedule hasn't slowed a bit over the years; next up for him is the action movie, Safe House, with Ryan Reynolds in 2012.