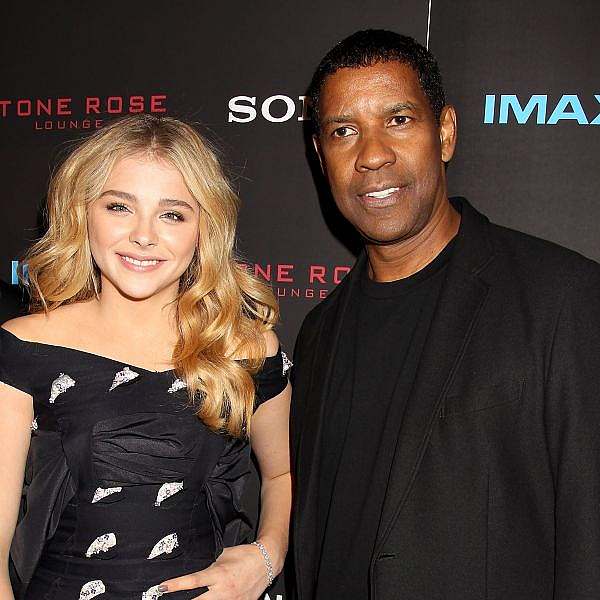 Working with Denzel Washington will work wonders for your career and wallet, his latest leading lady is about to find that out – the 17 year old Chloë Grace Moretz. According to celebrity news site Tmz, the actress stand to make an additional $150,000 if there hit movie, The Equalizer, makes it to the $100 million threshold.
Since Chloë Grace Moretz is a minor, her contract with the film makers had to be filed with the courts in L.A, the site obtained a copy. In it, is a clause that will award the starlet an additional $150 grand if the $100 million barrier is reached (domestic gross thus far, $82 million).
The Equalizer reportedly cost $50 million to make, which makes it one Denzel's cheapest movie budgets. The film is projected to make approximately $190 million at the North American and international boxoffice. No doubt the movie's lead, Washington and his Training Day director Antoine Fuqua will make the lion share of the backend.