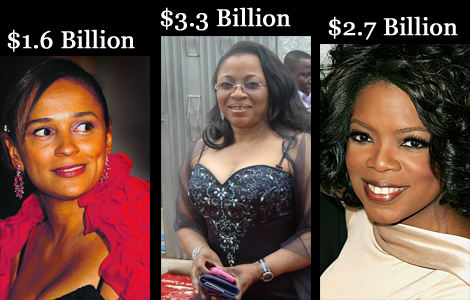 First there was one, Oprah Winfrey. For a long time the only female, black billionaire in the whole world. More precisely, Lady O was actually one of the first acknowledged black billionaires alive.
Today, the brilliant Ms Winfrey is America's only black billionaire. A shameful proof of the country's lingering baggage it's long abolished black slavery (this is the country with 13% black unemployment versus approximately 4% for Asian Americans).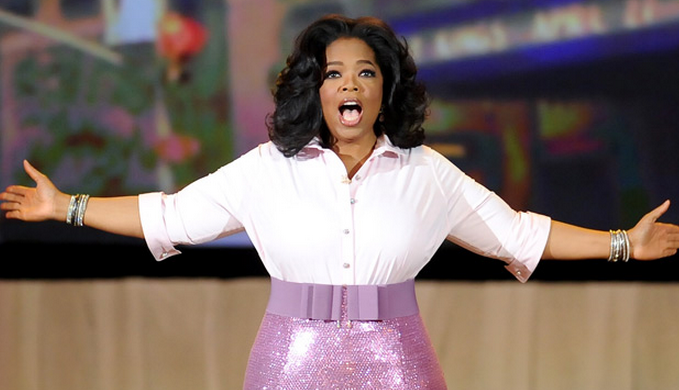 America's closed door policy means a lot of old business sectors are still off limits. So to be a billionaire, new hopefuls will have to find other alternatives to the top.
Now there are three
In 2013 we now have three black women with fortunes surpassing $1 billion dollars – each. This news should be setting black America on fire but it isn't. Many black people there still think Oprah's the only black female billionaire.
Worst yet a majority of American still don't know Oprah's not the richest black woman anymore.
Angola's first daughter (President Jose Eduardo Dos Santos' child) Isabel Dos Santos wealth has gone way over the magic number. Some estimate her fortune anywhere between $1.3 to $1.6 billion. Much of Isabel's wealth is derived from her holdings in publicly traded European firms – so the cash is traceable (for the doubters amongst us).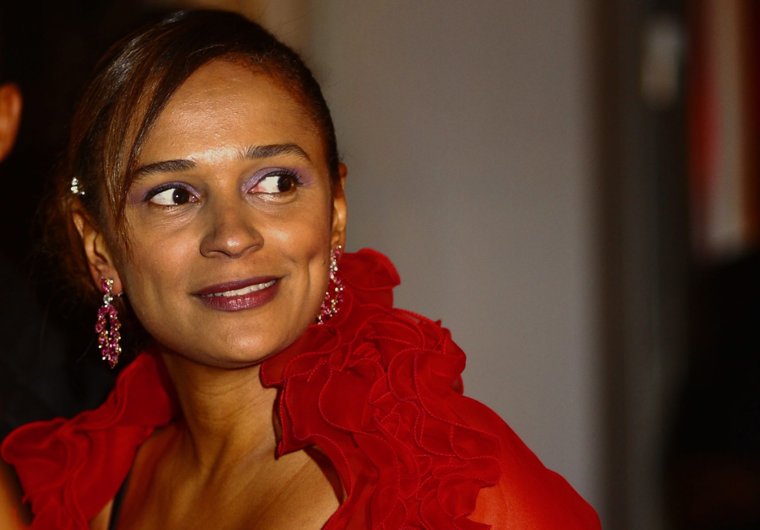 Folorunsho Alakija from Nigeria is now planet Earth's richest black woman. Conservative estimates put her net worth anywhere between $3.2 to $3.6 billion US.
Both Folorunsho Alakija and Isabel Dos Santos had tremendous advantages over Oprah Winfrey from birth (Folorunsho Alakija more so). Folorunsho Alakija made a massive chunk of her wealth from the Nigeria's booming oil business.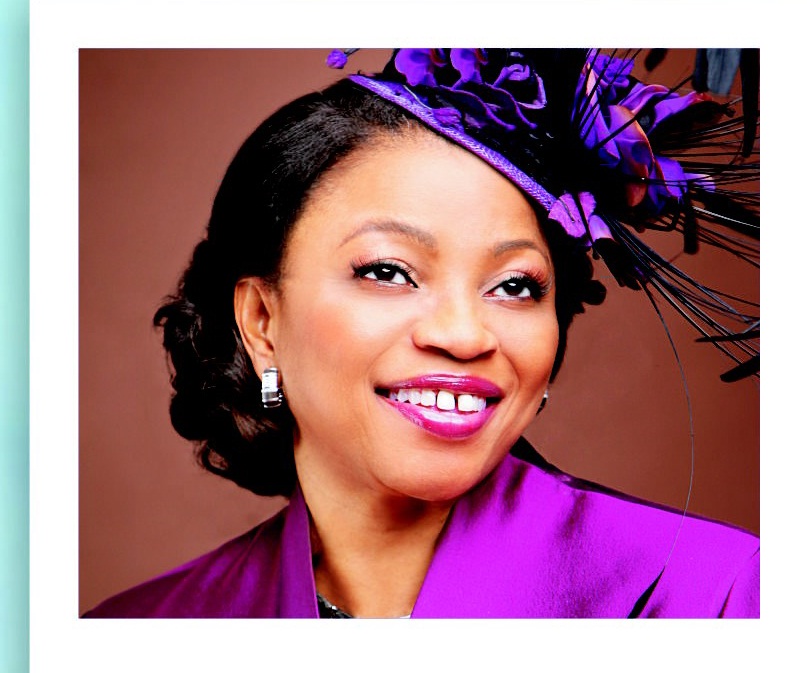 Mrs. Alakija took on the corrupt Nigerian government officials who tried to cheat her out of an oil discovery on her properties. She took her fight all the way the way to the Nigerian High Courts and won.
A significant majority of European and Asian female billionaires inherited their fortunes through either marriage or from family. All three black female billionaires accumulated their deserved fortunes through sweat and plain old fashion smarts.
Andrew Carnegie, J.D Rockefeller and the old money oligarchs of times past would be shocked and amazed that like them these women came from the bottom.