Patrice Motsepe has steadily amassed a truly huge fortune by sheer determination, hard work and some luck.  Mr. Motsepe is a beacon in South Africa, though he will not court that distinction, fact is, a multi-billionaire hailing from Soweto just is.  A lawyer by training, he became the first black partner at Bowman Gilfillan law firm, a predominantly white institution in Johannesburg. Mining was and still is a large industry in South Africa, a very mineral rich country. Soon after becoming partner, he started a company in the early 1990's doing contract work for the more tedious aspects of mining.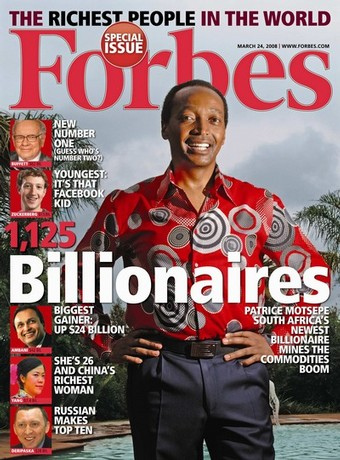 After gaining some valuable knowledge in the mining sector, Patrice started buying up low yield mine shafts, the kind bigger firms have avoided. This Gamble paid off quiet healthily, due in part to Mr. Motsepe's thrifty ways of doing business. Patrice has since pulled all his mining ventures into one conglomerate, African Rainbow Conglomerate (ARM). ARM is involved in varied mineral mining such as gold, platinum, nickel, chrome, manganese, coal and iron.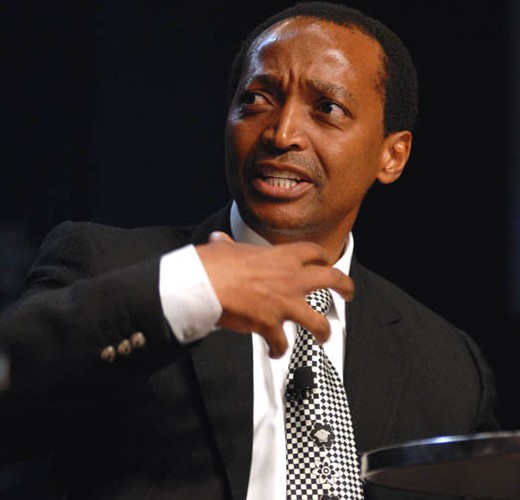 Due to his tireless work ethic, Patrice has received the South Africa's Best Entrepreneur Award in 2002. In the business world, at the age of 48 Patrice is one of the youngest self made Billionaires around and the 421 richest person. Not a bad list of accomplishments for someone as young as he. His personal accomplishments at home are just as stellar, he is the father of three and a husband. His wife, Precious Makgosi Moloi-Motsepe, is a medical doctor and a major fashion icon in South Africa.