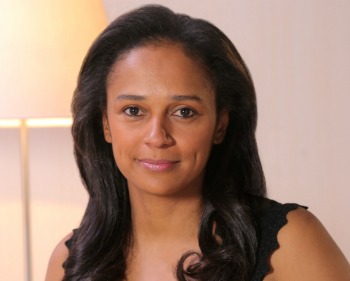 Isabel Dos Santos is the sexiest billionaire in the world. Let's face it, most billionaires look like the nerd king, Bill Gates. Then there's President Obama's friend, the totally unsexy, hairy, Warren Buffet.
When the world got its first look at a – true – pretty billionaire, we all rejoiced. It is possible; becoming a self made gazzillionaire, while being drop dead gorgeous.
A sexable billionaire, is the world ready for this?  Dos Santos is the daughter of Angolan President, (he's lead the country for 33 years) Jose Eduardo Dos Santos. Already there are critics slamming Mrs. Dos Santos since it was revealed just how rich she is (haters).
Dos Santos is actually a hot billionaire MILF, to be exact. Most glaringly, she's now only the third black woman on the planet to reach the coveted billion dollars net worth echelon.
In fact according to Forbes magazine – they broke the news first – she's closer to $1.5 billion in net worth. Wow.