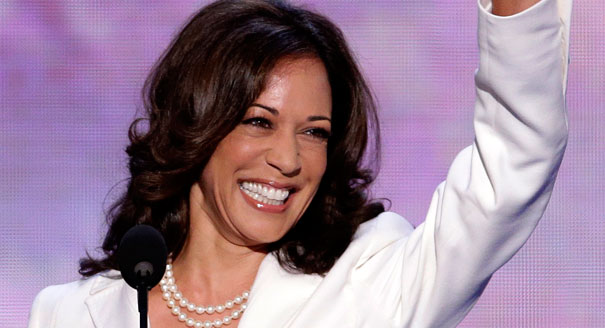 Kamala Harris is the sexiest AG (Attorney General) in America and possibly the world and maybe of all times. Why the debate?
When the POTUS, Barrack Obama referred to Harris as the hottest AG a few haters took offense. Harris is a stunner, and not to admit that is offensive to me and somebody should apologize for not making her Miss America.
Let's take a look at her primary rival, America's main Attorney General Mr. Eric Holder. Yes the guy's good looking and smart and history making, but as hot as Harris? No way!
We celebrate Kamala's sharp intelligence and her precedent   setting accomplishments, she is a beacon to women of any race or creed. She's been a staunch supporter of Obama and he her. And like the President we ain't blind, we'll call it like we see it, Kamala Harris is the sexiest Attorney General, no apology necessary.