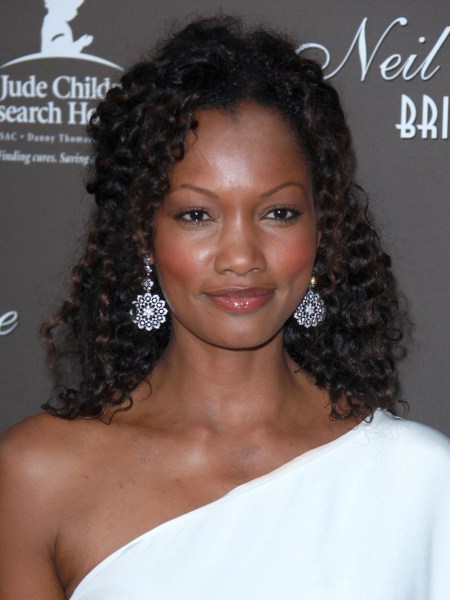 Garcelle Beauvais defies the normal aging process. The Haitian model/actress looks beautiful today as she did in 1994 as a young model at the Ford agency.
After two marriages, three children a serious movie and TV portfolio to her credit, Garcelle's still riding high. For evidence check her out in Denzel Washington's double Oscar nominated Flight.
She plays his long suffering ex-wife, to his drug addicted character, Captain Whip. Beauvais is a mom in the film too, her son forcefully defends his mother in the movie.
Her character plays a brief but essential role; It's a dramatic part, she's not seen in too often. Garcelle's character carries a few more pounds than her naturally slender figure, off screen.
The cast of the film delivers strong performances that supports its leads actors Denzel and Don Cheadle. The natural Haitian beauty should tackle more roles such this in the future.