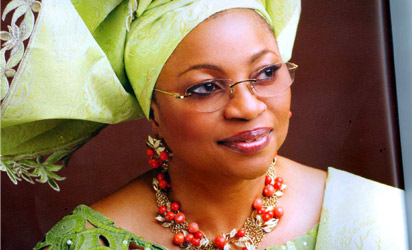 Forbes magazine released its list of the richest people in the world, March 4th. To be on the list individuals had to have a minimum networth of $1 billion US or more.
At the Billion is where a lot of super rich folks fell off this year's chart, including Jamaican born Michael Lee Chin whose wealth plummeted beneath the magic number.
The most disappointing exclusion for us at Greysaber was Folorunsho Alakija. Where was Folorunsho's name? She was nowhere to be found on the record long chart of more than 1453 people – the most in history.
Some 214 people fell off this year's impressive list of many new and old faces. Virtually every major newspaper and magazine in 2012 had proclaimed Folorunsho Alakija to be one wealthy woman.
In fact the huffingtonpost.com did a major story on the billionaire detailing her rise to fame and wealth. A lot of British sites and other international websites including CNN.com had put Folorunsho Alakija fortune at some $3.3 to $4.0 billion.
Was Forbes magazine's exclusion of Nigeria's richest woman a mistake, misstep or willfully done. The site pushed up the best of the black billionaires' club, Oprah, Aliko Dangote and Patrice Motsepe all saw their fortunes increase.
People should put pressure on Forbes publishers to correct or explain Folorunsho Alakija's exclusion. At the time this post was written there was no change in the list.