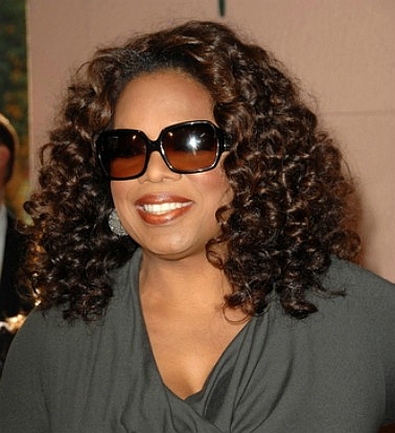 Black billionaire of the day: Oprah Winfrey
Net worth: $2.7 billion US
Company: Harpo
Professional: CEO
Our black billionaire of the day is the indomitable Oprah Winfrey. The Queen of talk t.v. and network owner pulled through a very rough patch with her baby OWN. The Oprah Winfrey Network is up steadily in ratings, thanks to a revamped schedule and staff juggling.
Oprah is undoubtedly still the most powerful woman in media today – a title some thought she'd loose after leaving her long running day time chat show. She may have rushed headlong into her new venture, OWN, but by doing so a new path has been lit for all women.
Lady O has taken a more hands on role at OWN while still bringing in new creative forces like her friend, mogul Tyler Perry. Shows that weren't performing well got the axe.
We all wanted Ms. Winfrey in front the cameras and she obliged by doing more personal, hour long pieces and interviews. The CEO knows her name and face is two of her greatest assets that is why the Queen is all over the station's schedule.