It's summertime 2010, you're at the Street Pro Finals of the Maloof Money Cup in Orange County, California. The skating skills of these young cats are beyond reproach, one after the other they display pure talent.  Then after few of the top skaters finish their routines, when one might believe the competition couldn't possibly get any tougher, he appears out the crowd like bolt of lightning.  His super long dreads flying in the wind behind him as if their trying to keep up with him.  Nyjah Huston is his name and he's taking the skate boarding world by storm.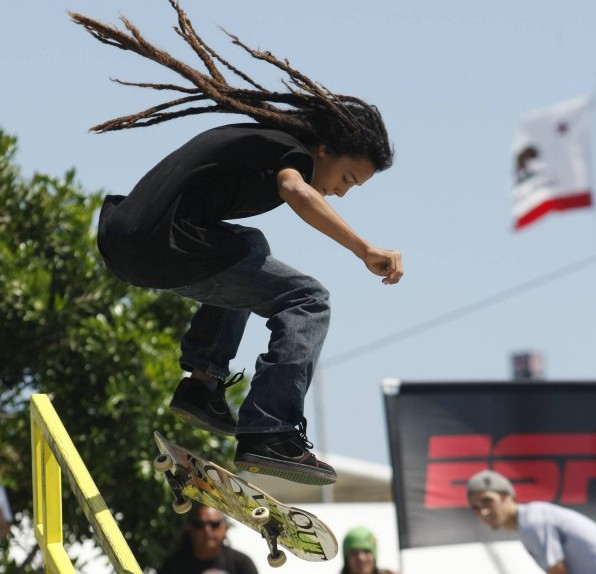 Even if you're not familiar with the names of the particular acrobatics these young guys put on display, it is easy to appreciate the sport in passing. This is for sure a young man's game, ages ranges from the late teens to early 30's, anything above that and you'll stick out like a sore thumb. Even amongst his young competitors, Nyjah seems somewhat childlike, he is only 16 years old actually. One should always be careful when throwing around words like genius, prodigy or  wunderkind to describe someone but these are insufficient terms to describe young Nyjah Huston.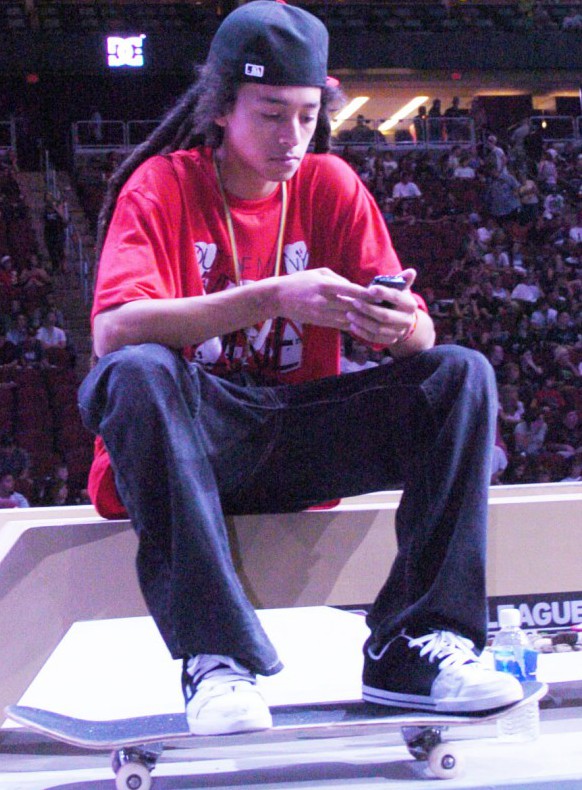 Seasoned twenty something competitors fear his presence when in competition, and he's been skating professionally since 2006. When most parents fear allowing their kids to skate, Nyjah's family has been his biggest backers, his mom frequently accompany him to completions.  Like Tiger Woods before him, it took a few competitive starts to show his true spark. Unlike Golf though, skateboarding is a subjective sport, at the whims of judges, who may or not favor more seasoned champs.  Nyjah have placed second in  the majority of his competitions but lately the tide has been changing, now like Tiger, he's viewed as one of the best.
In golf there is Tiger and Phil, now in skateboarding  we have Nyjah and Chris (Chris Cole). Chris have beaten Nyjah in previous competition at  the 2010 Maloof Money Cup. Even at this first meeting between the two, most in the audience and on the internet  believed Nyjah was the best.
Check Out the the proceeding youtube clip of the event, Nyjah appears at about 3:10 minute mark in the clip. 
Nyjah would get to exact his revenge on Chris at the 2010 (August) Street League Series skateboard event  where he destroyed 23 other competitors and took the $150,000 first place prize. The future looks bright for the young skateboarding phenom, now sponsors are lining up at the door for him. The story really is just beginning for the young dreadlocked Nyjah and we plan to be the at every step to witness the genius.
Street League Series skateboard – 1st place finish